Korean High-Quality Yvoire Dermal Filler Korean Original Brand Hyafilia Hyaluronic Acid At The Best Price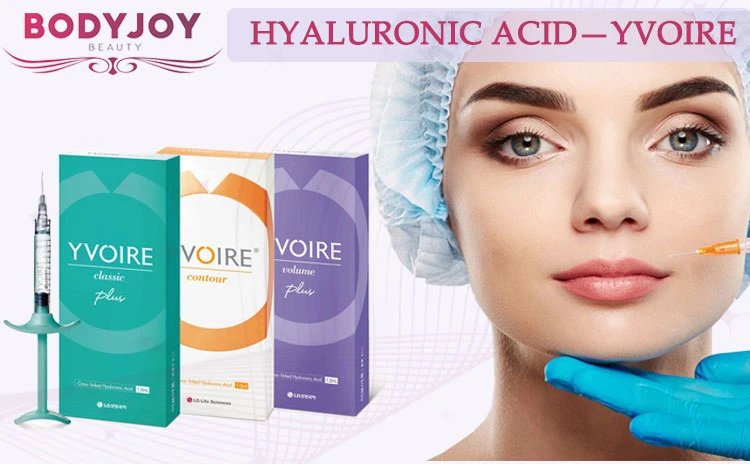 Hyaluronic acid /Injection modified sodium hyaluronate gel.Hyaluronic acid itself exists in the human skin, hyaluronic acid injection harmless to the human body, can be maintained for more than 6 months, and gradually absorbed and decomposed. Also, if you are not satisfied with the injection, you can use hyaluronidase dissolved, very convenient.
1.Cross-linked Hyaluronic Acid Filler syringe(1 ml) : Classic, Volume
2.Cross -linked Hyaluronic Acid Filler syringe(1 ml) : Contour,
3.Non cross -linked hyaluronic acid 20mg/mL (2.0%)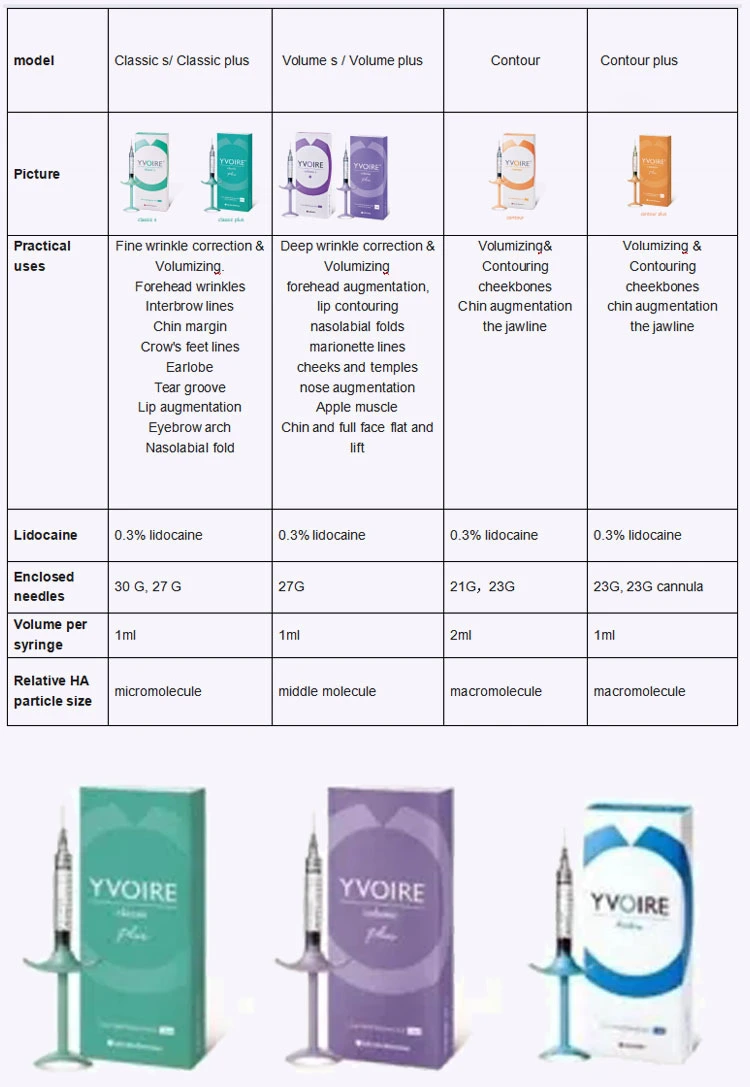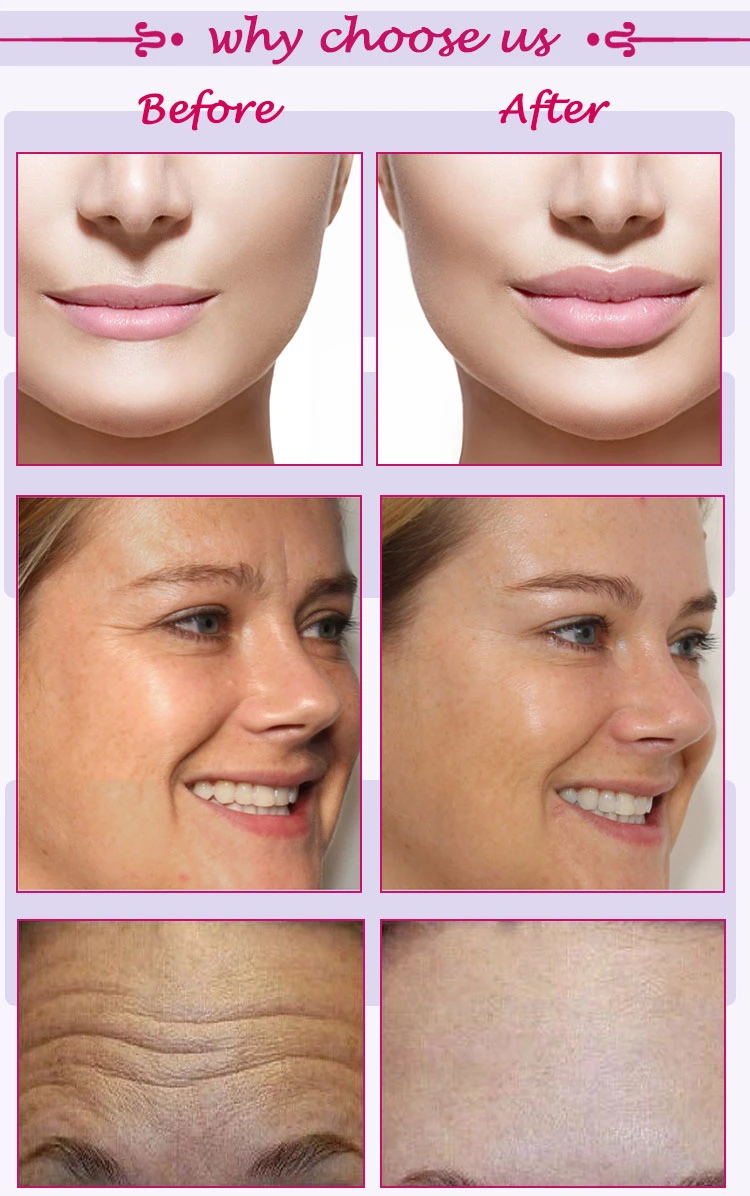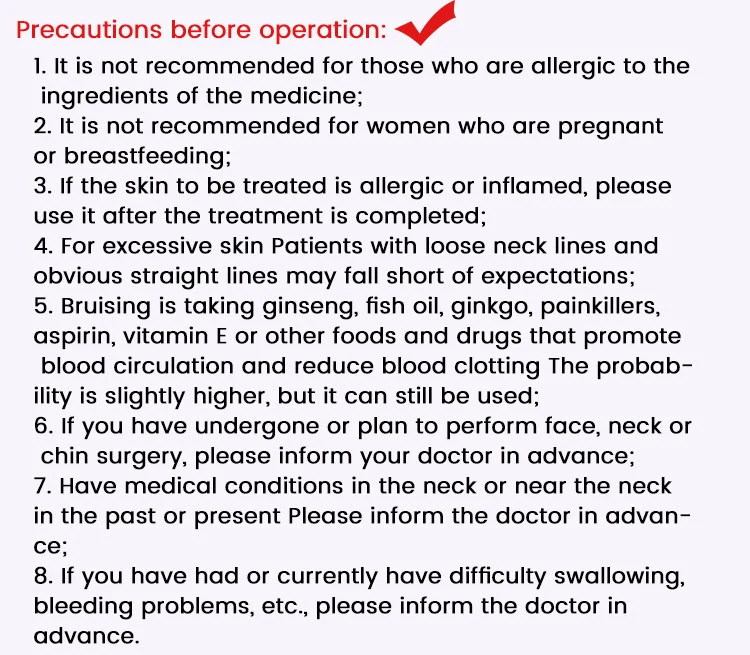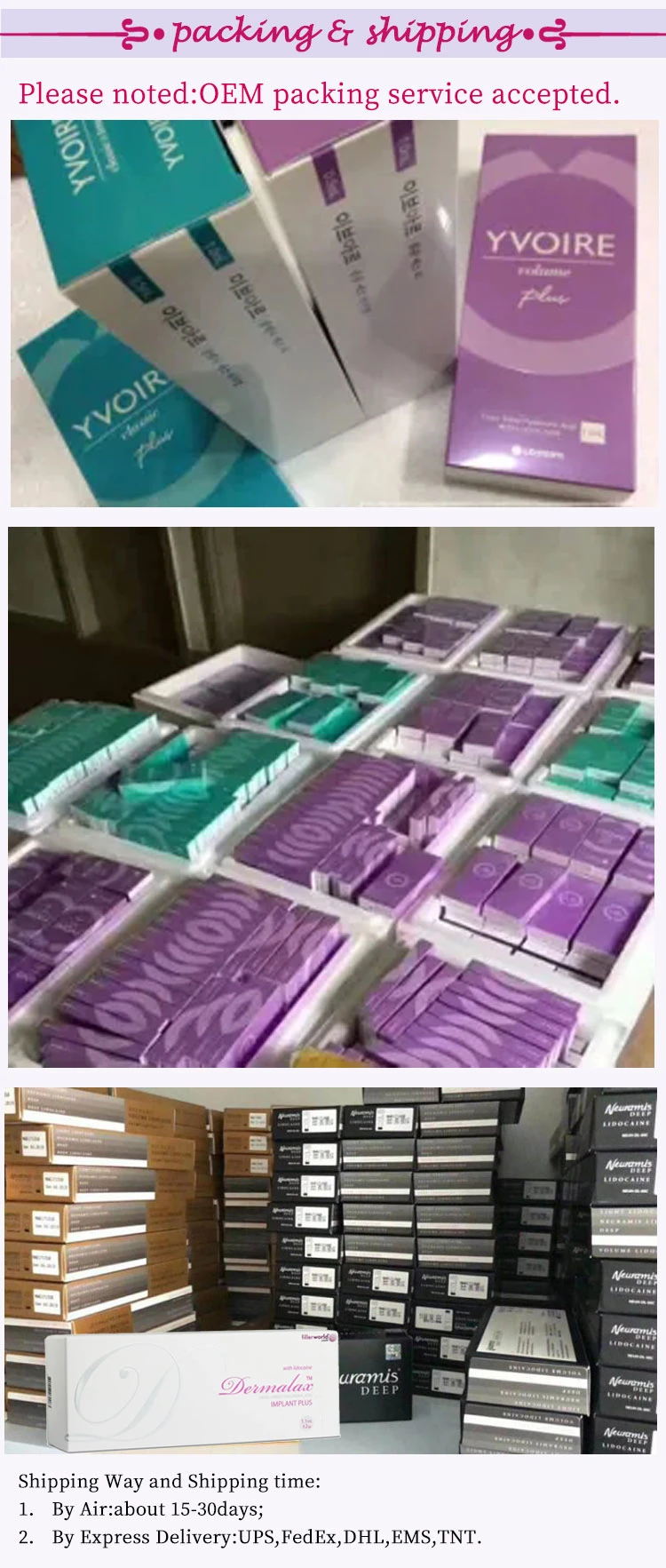 SHIJIAZHUNG BODYJOY MEDICAL DEVICE TECHNOLOGU Co.,Ltd which is 5 years manufacturer
of medical products.
Our main products are: PDO&PCL thread,Hyaluronic Acid,Hyaluronic Acid Pen,lipolysis injection and so on.
With good quality and service,we have established business relationship with many countries: such as
USA, Europe,Canada, Russia, Middle East, Australia and so on.
Our final aim is win-win cooperation and do business for long time.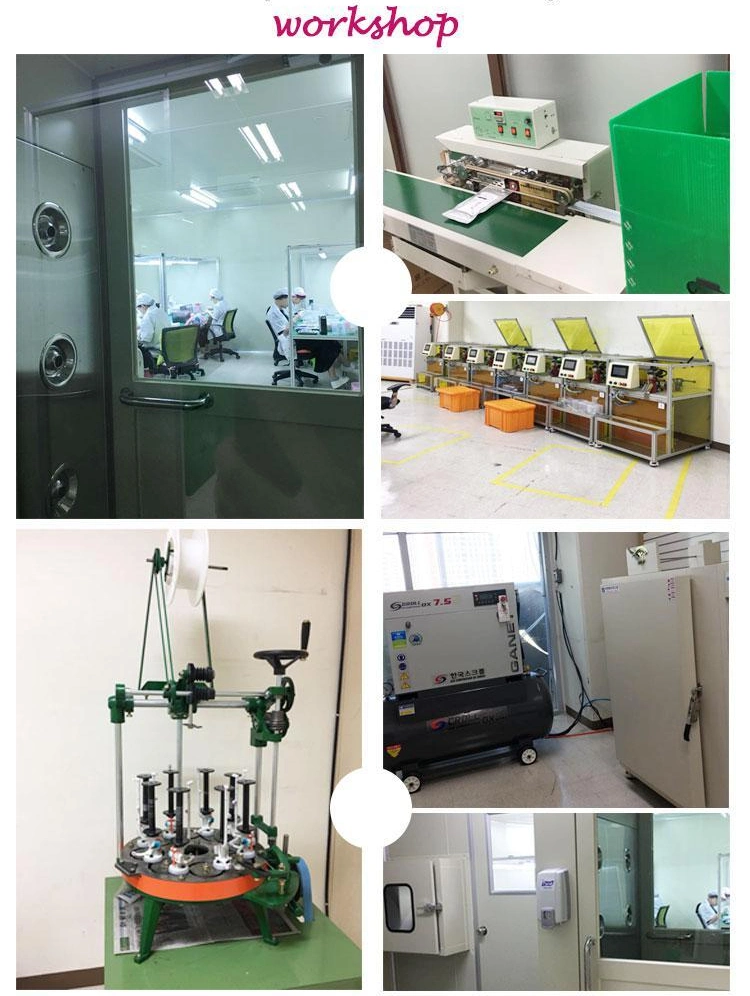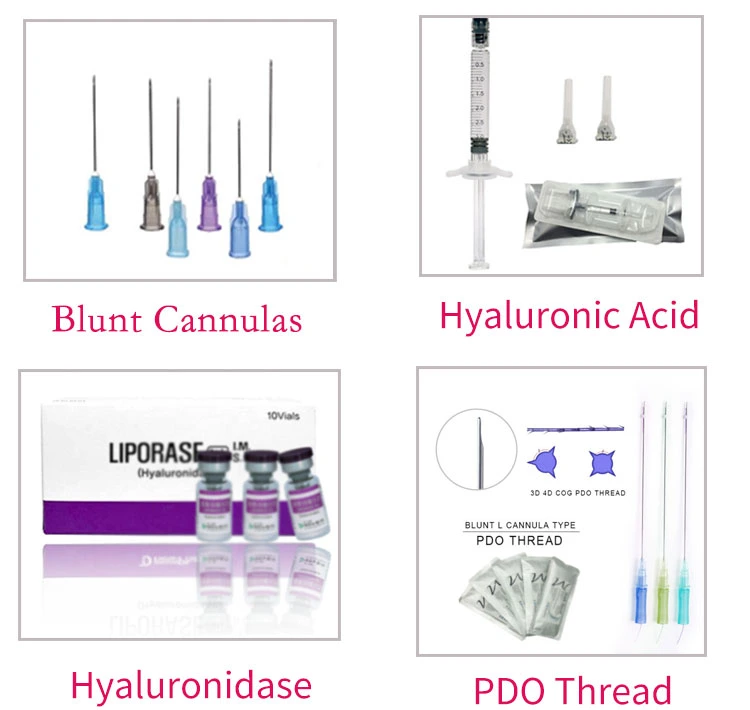 Q :What is the MOQ ? Can I mix with different models?
A :MOQ is only one piece! You can mix with different models
Q: How long does the effect of hyaluronic acid last
A: Treatment's effect is different for each person. In a clinical study, the treatment results lasted for 1 year
after the first treatment session, for most of the patients,touch-up treatment can maintain the desired effect
Q:How long will it take to inject hyaluronic acid
A :Hyaluronic acid injection is a rapid and simple treatment. There is no need for a pilot trial and treatment can be done immediately. Treatment usually takes 30 minutes.According to the size of the treatment area, the injection time of filling
agent is 15 minutes to 1 hour
Q:When can I see the effect after the injection
A:You will see the effect immediately. In fact, some redness and swelling are not uncommon, so immediate results should
not be considered final. It works best after 2-3 days.
Q: Does injection hyaluronic acid have side effect?
A: You may have some discomfort, such as temporary tenderness, redness and swelling at the injection site, which usually
disappear spontaneously within 7 days. You can apply ice packs to the injection site for a short period of time to help reduce swelling.
Q: Can I put my own logo(OEM)?
A:Yes