Lab disposable plastic sterile hot tissue culture container
cell culture plate With 96 Well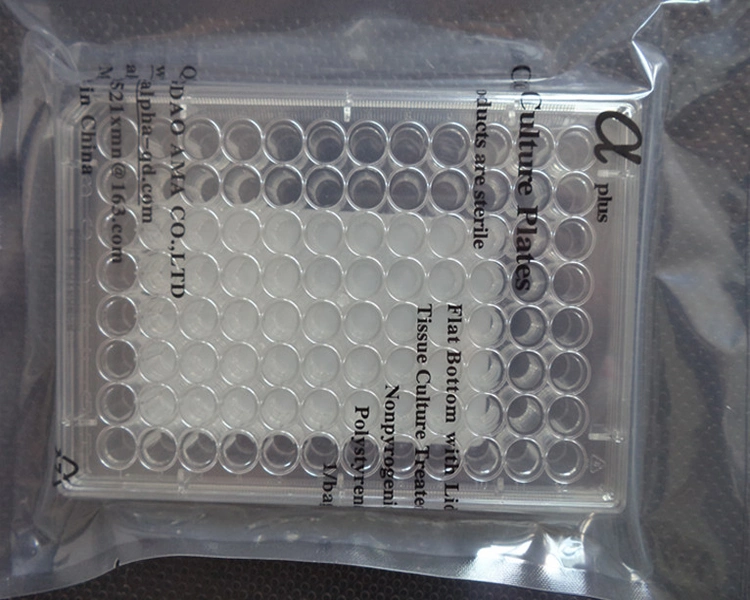 Product Basic Introduction:
Alpha plus P:
1. Application of plasma technology, the collagen-like material coated to the surface of the culture plate, its function and collagen coated dishes similar.
2. For the first generation of cell culture, liver and stomach cell culture, endothelial cells, neovascular cell tumor cells, nerve cells and stem cells differentiation culture.
3. Used in laboratories that require collagen-coated dishes, such as laboratory cells that culture liver cells, blood vessels, first generation cells, and stem cell differentiation.
4. Compared with the traditional TCT Dish its use of a wider range, belonging to advanced products.
advantages:
1. Substituted with collagen-coated dishes;
2. Performance is better than the traditional use of oxygen plasma treatment of the Petri dish, can omit the cumbersome process of collagen coating;
3. Application materials are not derived from animals;
4. Good reproducibility, good stability;
5. Use long-term, can be stored at room temperature.