iLOT Two
handles
Vegetable
Seedling
Transplanter
/
Planter
Model No.

110004

Material

Stainless Steel + PP

Inner Diameter

7.5cm

/10cm

Length

90cm

Net weight

2kgs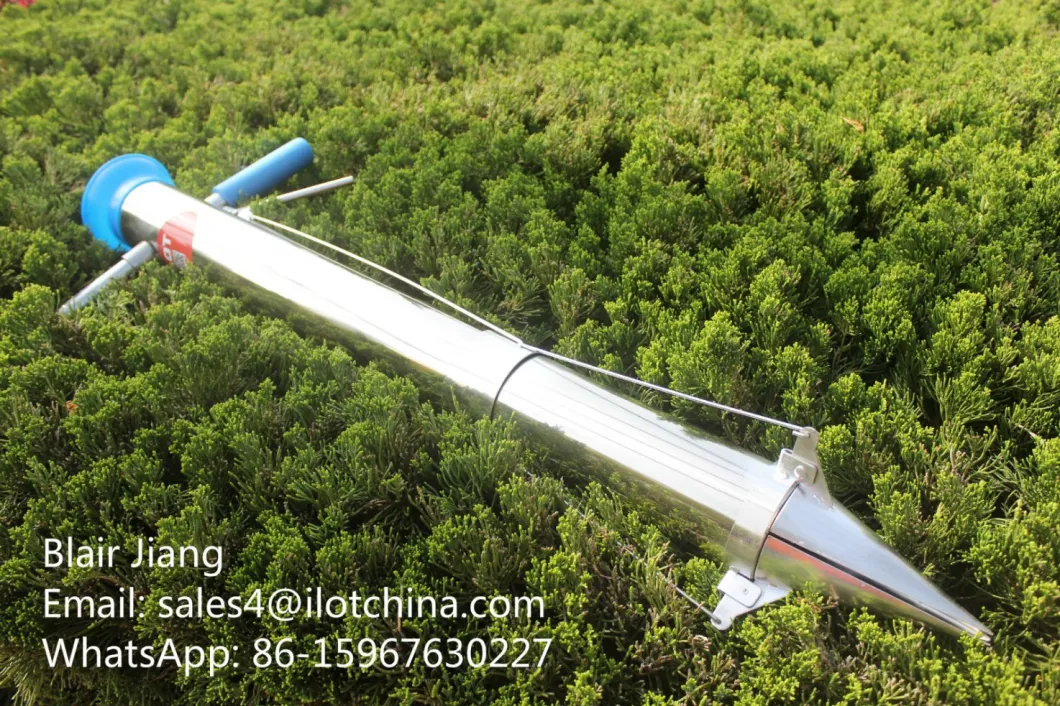 With 2 handles for better operation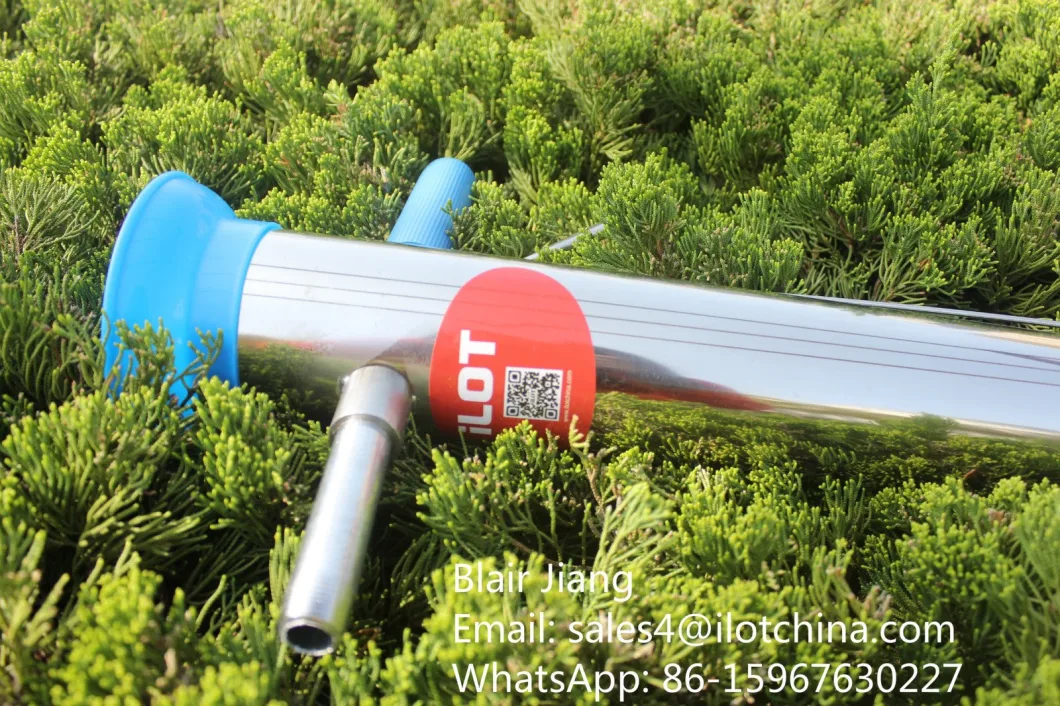 Big Funnel with 11.5 Diamter easy for Seedling / Bulb Filling Sizes of the product.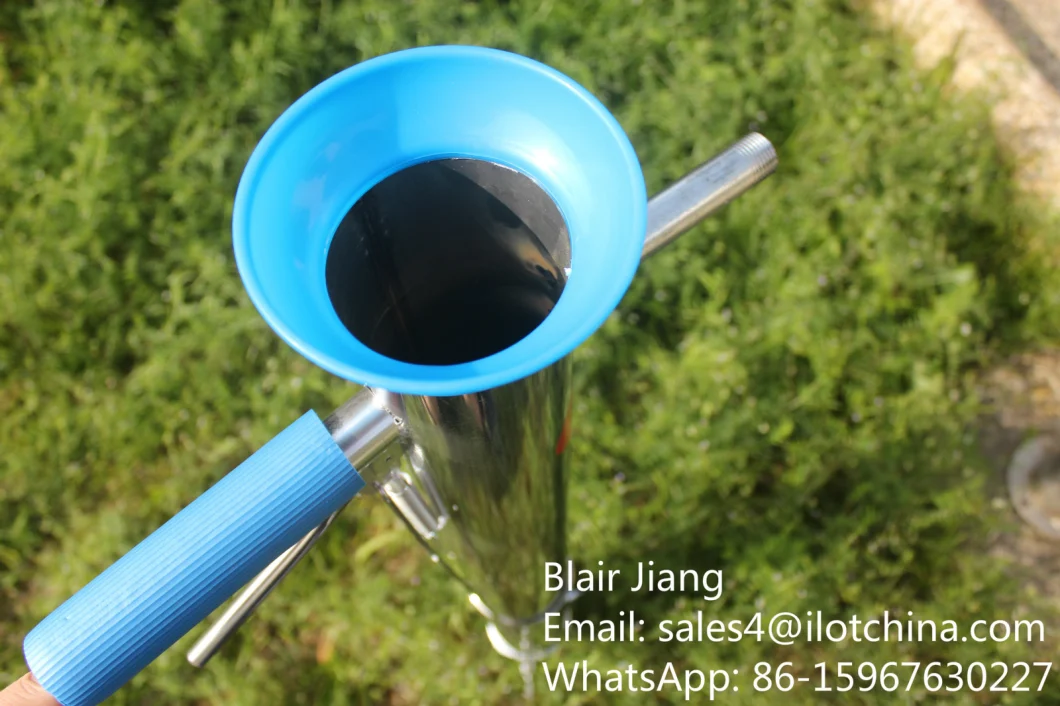 This product not only can be used to plant vegetable plug seedlings and large seeds, but can fertilize various plants.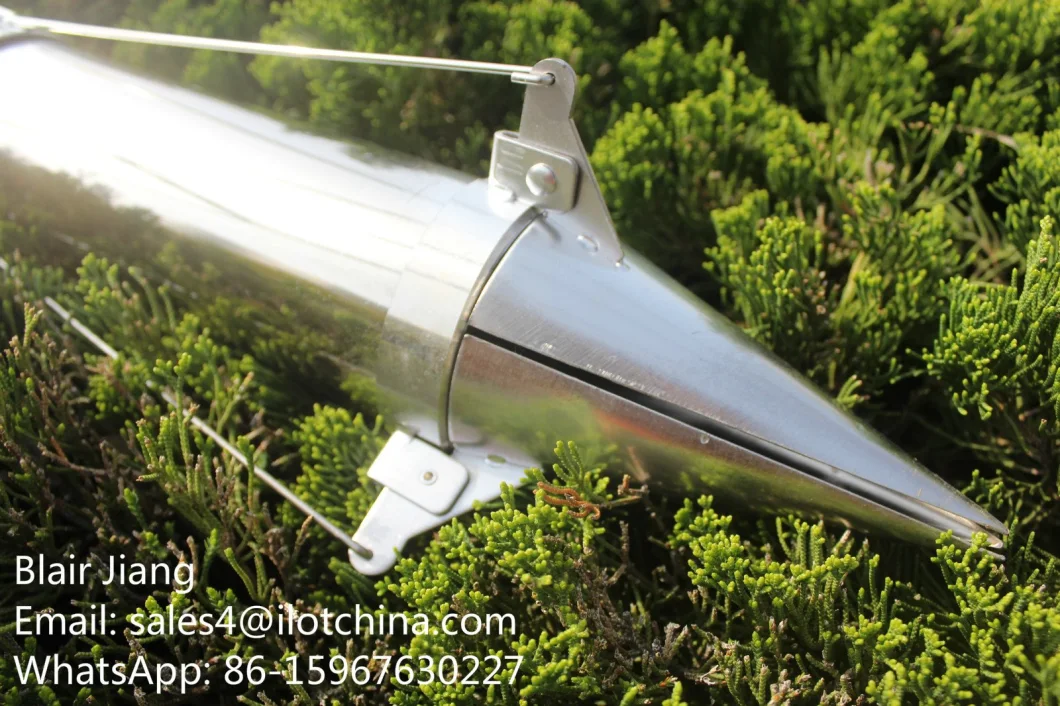 - Ideal for bulb planting or small garden plants, like tulips, potatoes, etc.
- Heavy-duty stainless steel body construction, long-lasting life
.
- Big funnel for easy filling
.
- Adjustable scale for easy orderly planting, making sure the distance between planters
are the same
.
- Long body prevents bending so you can plant while standing
.
- For best results, moisten soil before planting
.
Here is the USER MANUAL for your reference.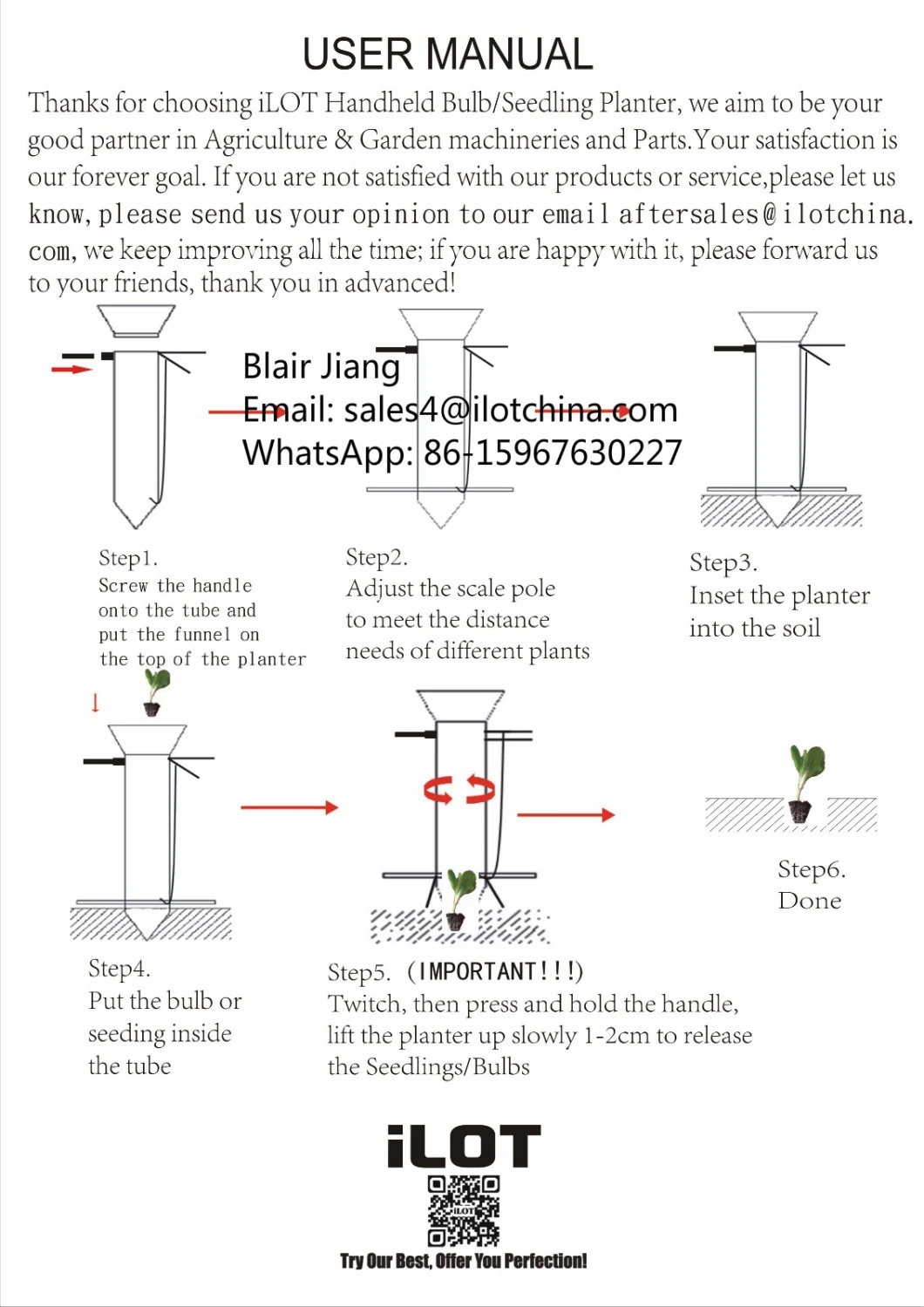 WHY CHOOSE iLOT
1. ONE-STOP Spray Parts Supplier
2. R&D Service and Know-how experience
3. 100% Tested during production
100% Tested before the shipment
4. Full set of test machinery for critical parts
5. 98% Repeat Order
6. 100% Responsible for the quality
7. 180 Days Guarantee Time
8. Never Copy, Never explode customer's product to others
* Factory Directly Wholesale
* Low MOQ and Wholesale Price
* Accept Logo printing and customize made orders