GMP Certified Health Food Aloe vera softgel Slimming Natural Aloe Vera Soft Capsules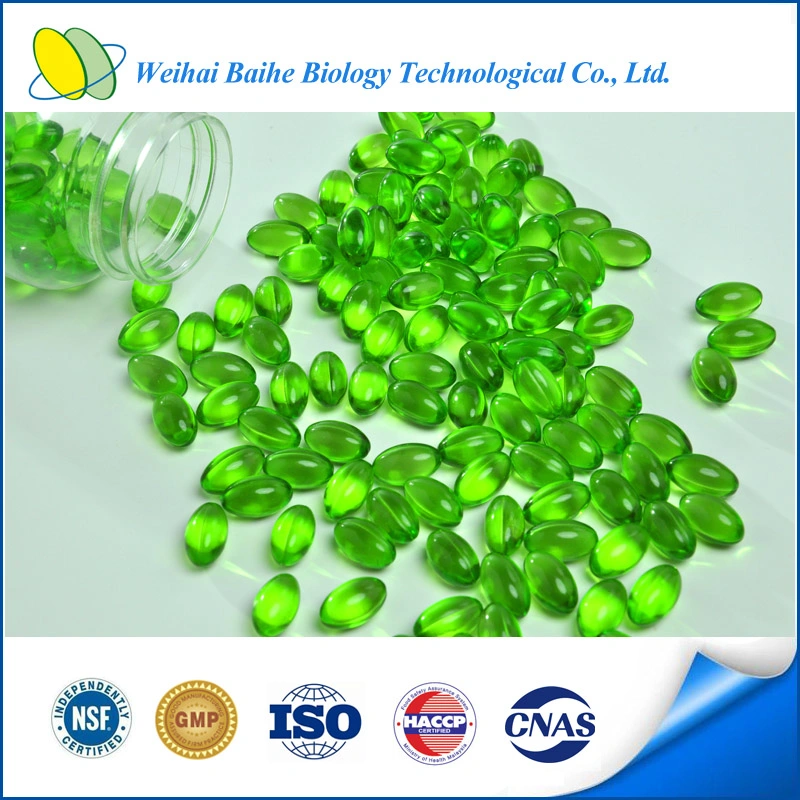 Product Description
Aloe Vera Gels,Natural Aloe Vera soft capsules,transparent softgels
Supports healthy digestion.
When used topically, it softens and soothes the skin.
Contains enzymes, amino acids, vitamin C, and minerals.
Is rich in glycosaminoglycans (GAG), which are essential for healthy joints.
Aloe Vera: A Natural Healer
Aloe vera is a nutrient-rich plant that contains more than 200 biologically active compounds. It contains enzymes, vitamins, amino acids, minerals, proteins, and more. It is also very rich in glycosaminoglycans (GAGs), which help produce the gel-like matrix essential for strong, healthy joints.
Used for thousands of years due to its healing properties, aloe vera is commonly used in cosmetic and hair-care products. While many people know it as a skin healer, it is also commonly taken internally to help digestion.
Each serving of Vitabase Aloe Vera Gel 200:1 extract is the equivalent of consuming 5,000 mg of aloe vera gel.
Product Description

Aloe vera softgel

Size

12# Oval

Filling weight

500mg±7.5%

Shelf Life

2 Years

Color

Green Color

Total Weight

720mg±10%

Composition

No.

Ingredients

Quantity

Active

Excipient

Method & Standards

1

Aloe vera oil, mg

6mg

√

2

Soybean oil, mg

494mg±7.5%

√

GB 1535

3

Gelatin, mg

132mg±7.5%

√

GB 6783

4

Glycerin, mg

65mg±7.5%

√

GB 29950

5

Pure water, mg

23mg±7.5%

√

CHP 2015

6

Apple green , %

2% to Gelatin

√

Physical & Chemical Standard

Items

Specification

Test method

Disintegration, min

NMT 30

CHP 2015

Moisture, (Gelatin Shell)%

5% to 9%

GB5009.3

Microorganism Standard

Total bacterial count, cfu/g

NMT 30000

GB 4789.2

Coliform bacteria, MPN/g

NMT 0.92

GB 4789.3

Mold & Yeast, cfu/g

NMT 50

GB 4789.15

Salmonella

Negative/25g

GB 4789.4

Staphylococcus aureus

Negative/25g

GB 4789.10

Heavy Metal Standard

Lead, mg/kg

NMT 2.0

GB 5009.12

Arsenic, mg/kg

NMT 1.0

GB 5009.11

Mercury, mg/kg

NMT 0.3

GB 5009.17

Cadmium, mg/kg

NMT 1.0

GB 5009.15

Package and Storage

Keep in cool, dry, light proof place, the temperature is from 16

ºC

to 30

ºC

, the humidity: below 70%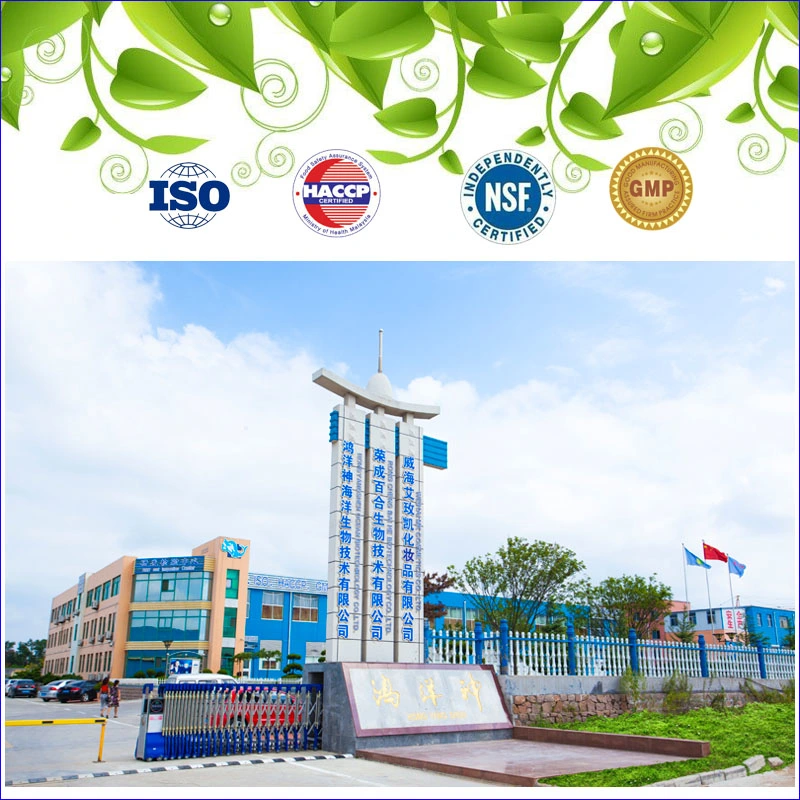 Company Information
1.Extensive experiences in producing dietary supplements and export: Weihai Baihe
Biology Technological Co., Ltd was founded in 1996 started to produce soft gels, and the first soft gel was exported in 2004.

2. Huge production capacity: the annual production capacity of softgel is 6 million, the tablets is 2 billions, the hard capsules is 1.5 billion, the pills is 1billion.
3. Abundant product dosage form: Contain softgel,hard capsule, tablet, pill, powder, oral liquid, Cosmetic, essence, Plant extract etc.

4. Advanced testing and R&D equipments: All testing equipments are all from US Agilent Technologies Inc, including GC, HPLC, GEM Microwave Digestion System, Atomic Fluorescence Spectrometer, etc.

5. Fast commodity inspection time from CIQ: within 2 days can we finish the commodity inspection.

6. the products are exported to nearly 50 countries and regions.

7. Complete Register-files for more than 10 countries including Nigeria, Cambodia, Russia, Pakistan, etc.

8. More than 1200 kinds of product formulas including grease products, suspended products etc.

9. Varieties of packaging services: such as boxing packaging, bottling packaging, tin can packaging, blister packaging, aluminum foil bag packaging, etc
Packaging & Shipping
1. Bulk Package: GMP Certified Supplement Calcium + Vitamin D for Health Care

fish oil capsules Package in two plastic bag, then packaged in papper carboard drum.

2. Bottled package:

All the capsules could be packaged as 60 pcs/bottle, 100 pcs/bottle. And your customized package is available

3. Shipping method: All the parcels could be shipped by the following ways:

1. By cargo, only to airport.
2. By sea, only to seaport.
Our Services
1.Focused on herb extract for more than 13 years.

2.100% pure and natural products, no additive.

3.High active ingredient products

4.GMP/ISO/HACCP certificated.

5.Various payment method: T/T, L/C, D/P, etc.

6.Customized capsules available.
Product Warnings and Restrictions:
This product is not intended to diagnose, treat, cure or prevent any disease.

As ingredients may change from time to time, please check the label on the bottl